N e w s A r c h i v e

Videos

From the last performance @ Blommor & Bin in Stockholm!
Please visit the "Media" section for full links.

Track Release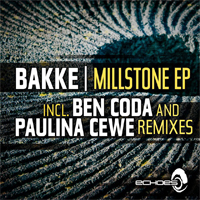 Millstone EP @ ECHOES Records
Label: Echoes Records

1. Bakke - Millstone (Original)
2. Bakke - Millstone (Ben Coda rmx)
3. Bakke - Millstone (Paulina Cewe rmx)

Listen here:

Soundcloud
Beatport

STIM Scholarship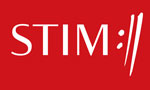 Announcing with great pleasure:
Paulina Cewe has been awarded the 2011 STIM Musical Composer Scholarship!

For more info visit STIM here: The Swedish International Composers Musical Agency

Ceremony will be held at Oscarsteatern, Stockholm, Music Expo on October 17:th at 16:30.

Track Release





Gleaner @ ECHOES Records
Label: Echoes Records

1. A.Balter & Eitan Reiter - Too Much
2. Karl Johan - Plus
3. Fred White - Exile
4. Human Element - Digital reality
5. Dominic Thomas - Breather
6. Bakke - Voiceprint
7. Fresh - Let it roll
8. Paulina Cewe - Vaporware
9. Sleek - Rhodes Rodeo

Track Release





Platform 02 @ SPITCD030
Label: Spiral Trax

1. Fred White - Altus
2. Sleek - Whirlpool
3. Indepth - Ginaton (Karl Johan Remix)
4. Gaudium - Funk da Skunk
5. SQL - Micro Life
6. Atmos - Into the Grove (Aerodrömme Remix)
7. XV Kilist & Rocco - As Time Goes Byte
8. Paulina Cewe - Femtronics
9. Squared Curves - Marshmellow

Summer

This years festival season kicked off with a liveset at Fusion Festival in Germany.
The crowd was fantastic and the experience of testing fresh tracks from the studio
on such a massive soundsystem was awesome! After a brief stop in Gothenburg
for a djset I'm now back home, where the rest of the month will be dedicated to
finishing the last few tracks on the upcoming album. Stay tuned!!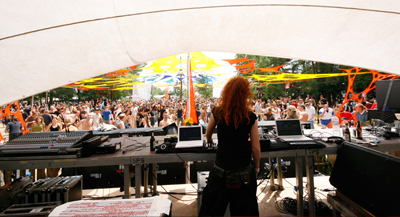 Track Release



Psy Trance Euphoria Vol 2
Label: Ministry of Sound

1. 00.db - Audio Mist (00.db mix)
2. Nasser - Green Lines
3. Bioluminescense - Cherokee (RPO Remix)
4. Perfect Stranger - W
5. Vibrasphere vs Ticon - Dewdrops
6. Vibrasphere - Follow Me
7. Anton Chernikov - Kerudu
8. Paulina Crewe - Incipit
9. Human Blue - Dragonflingz
...and more!

Track Release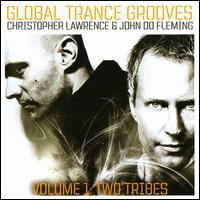 Global Trance Grooves Vol 1: Two Tribes @ Moist Records
Mixed by John 00 Fleming & Christopher Lawrence

1. 00.db - Magna
2. Vibrasphere - Autumn Lights [Oliver Prime Remix]
3. Marek - Me Chali
4. Anton Chernikov - Kergudu
5. Paulina Cewe - Incipit
6. Freq - Carbon Based [Tristan Remix]
7. Jupiter 8000 - Inside
8. 00.db - Pro 1
9. Even 11 - Oblivion [Wizzy Noise Remix]
...and more!

Track Release




Protonica Upstream Remixes @ AP Records [APR1CD164]

1. Upstream - Progenitor remix
2. Upstream - Synaptic remix
3. Upstream - Sonic Species remix
4. Upstream - Alchemix remix
5. Upstream - Wyle Peyote remix
6. Upstream - Solar Sound Network remix
7. Upstream - Psyborg remix
8. Upstream - Paulina Cewe remix

Bakkelit 2.1 review by John 00 Fleming

Money Shot!
Various artists Bakkelit 2.1
Spiral Traxx (Sweden)

Theres one single track from this various artist compilation that made
this the money shot single handedly; Paulina Crewe Incipit. This is the
best Progressive/Trance track Ive heard for a very long time. It has
ballsdrive, punch but also emotion. This track brings back the good
name of Progressive, and stamps away the critics notion of boring.
Once the excitement of this track calms down we discover more
gems from; Gaudium, SBK an Solarfields, damn its all getting too
much for me!!! (5/5)

www.john00fleming.com

Vuuv '08

Another great experience at Vuuv Festival this year..the people were
lovely - smiling faces everywhere and a flawless organization by Scotty,
Amrisha and the festival team!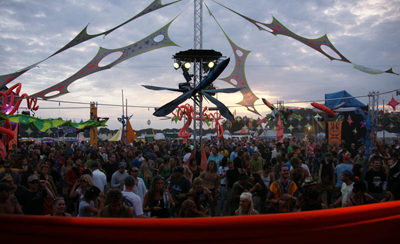 Track Release



Bakkelit vol 2.1 @ Spiral Trax [SPITCD 023]

1. Morax - Out of the blue (Perfect Stranger rmx)
2. Agent 17 & Bakke - Purple Sparks
3. Tomic - I love that
4. SBK - Happy Rainbow
5. Gaudium - Set or reset
6. Paulina Cewe - Incipit
7. Fitalic - Pan Pot
8. Solar Fields - On a wind
9. Denis Alexander - The perfect date

Updates
As of October I've joined the Iboga records label-team.
For more info please visit www.iboga-records.dk
Also, 10 new favourite tracks are posted, click on "top 10" for full listing.

Studio upgrade & break
Due to school & studio upgrades a short production stall will take place during august.
Stay tuned...

Track release
Paulina Cewe - Exophilia is released on Set:7 @ Iboga records.
More info on: www.iboga.dk

Site updates
New top 10, pictures, dates and presskit. More updates during this week.

Summer updates
Pictures from Voov experience and Waldfrieden Wonderland will be up soon.
Special thanks to Scotty & Amrisha, Sally & Götz for these last 2 weeks of fantastic festivals!

Lineup Tribalism
Djs: Sander van Doorn, Paulina Cewe, Kenuna
Location: Stockholm @ Moatje, May 5th.

Digital Structures Contest
Here are the finalists for the Jaia remix contest:

Artha, Brisker & Magiman, Clonex, Cooker & Spike,
Elec3, Ema & Saruman, Fuzzion, GMO, Jey eX, Kahneda,
Kalumet, Kie-Quock, Klopfgeister, Lionel Dias, Metalogic,
Nasa, Oscimon, Rob-ot vs Kayron, Vacuum Stalkers,
Paulina Cewe - Gen.6

Updates
Dates have been added, check the schedule for more info.
New top 10 for April.

Lineup Beat Industries
Live: Gen.6/Paulina Cewe, Cujorius one
Djs: E-spark, Paulina Cewe, Nis, Mangus, Dannty, Manfly

Lineup Girls power vol.2
Paulina Cewe / Gen.6, Sofiax, Chrystaleni

Lineup Flexible X-mas Cargo
Live: S-range, Gaudium, Threshold Production, Human Blue
Djs: Morg, Fredi Hauser, Kvasi, Paulina Cewe/Gen.6, Wince, Jarmo

Top 10
Latest top 10 tracks are online.
Click on "top 10" for more info.

Upcoming release
Paulina's remix of Cryo & Checkpoint Charlie's funky track Resources will be released in October.
Visit www.bevlarmusic.com for updates.

Bryggen @ Copenhagen
Lineup: Electric Universe
Djs: Phill, Nis vs Rytter, Mike vs Nayna, Gen.6/Paulina Cewe
Visit www.trancetunnel.dk for more info and flyer.

Indian Spirit @ Germany
Lineup:
Djs: Syncron, Montagu/Golkonda, Fabio, Mapusa Mapusa, James Monro, Sangeet, Alexander Ligowski,
Bakke, Space Safari, Gen.6/Paulina Cewe + many more
Live: Planet B.E.N, Fatali, Lish, Visual Paradox, Nomad, Sensifeel, Symphonix + more

Visit www.Indian-Spirit.de for more info about this festival.

Team Trash @ Bryggen Copenhagen
Lineup:
Stimulundia [Electro House] - Rosa Lux [Electro] - Minimal Martin [Electro Tech] - Alexis [Underground House] -
Miss Fish [Oriental 80'er Lounge] - Sasj [Melodisk Trance] - Dalle [Lounge/Chill]
Phill [Full On Trance] - Ditroit [High Energy House] - Gen.6 / Paulina Cewe [Psychedelic Trance]

1/2 of the Profit from entry will go to StopAids.dk
Visit www.StopAids.dk for more info about this organization.

Arvika Festivalen
Lineup so far:
VNV nation, Håkan Lidbo, New Order, DAF, Infected Mushroom, Welle:Erdball, Infusion, Ed Harcourt,
Chris Pointdexter, Martin H, Paulina Cewe, X-dream and more.
Visit www.arvikafestivalen.se for more info.

New dates
Check out the schedule for more info.

New top 10 & dates
Check out schedule and media section.

Release
Paulina Cewe feat Trisomie 21 - Red or Green, is scheduled for release on Alfa Matrix records December 1st.
More info click here: www.alfa-matrix.com

Pioneer Star DJ
Paulina has been choosen as Pioneer's star dj!
Follow this link: www.djsounds.com / www.pioneer.com